We can help you establish a service strategy appropriate with your culture, build a doable plan to make it real, and provide the collaborative support to yield the results you want. In most cases, conducting either a Readiness Review or a Brilliant Service Assessment is the logical, easy, low-investment first step in deliberately doing due diligence.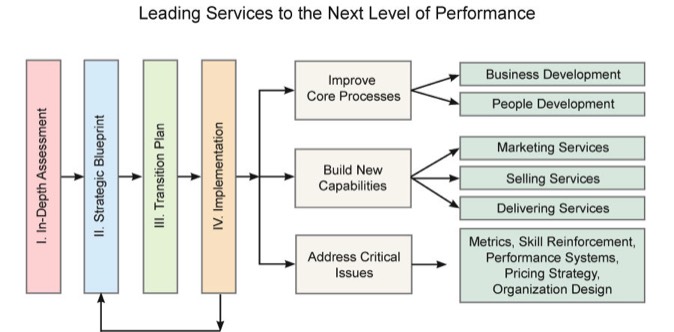 Quantify and Verify: Find out how ready your organization is for Brilliant Service.

At the core, a Readiness Review includes interviewing a sampling of key internal players (executive, service leadership, service professionals, sales management, and sellers) to learn their issues, concerns, and ideas around growing services. Normally, a combination of individual interviews and focus groups are used, over the phone or in person. Alexander Consulting analyzes the data and develops a report outlining strengths, weaknesses, reactions, opportunities, options, and recommended next steps. This information can be presented face-to-face in a two- to four-hour interactive session, or in a two-hour conference call.

Option: A strong addition to the Readiness Review that can act as a powerful motivator for change is interviewing key customers to gain their insights. Properly done, this can identify high-priority service offerings that are of the most value to customers that are easy to sell as well as highly profitable.
A Best Practice Analysis is designed for an operational service organization within a product company wanting to become exemplar. The analysis will compare and contrast your service organization (or specific department) to brilliant standards, identify strengths and challenges, and recommend steps to capitalize on low-hanging fruit and fuel the engine of positive change. A Best Practice Analysis can robustly explore all 12 areas of consideration or focus on one or two areas depending upon your issues and needs.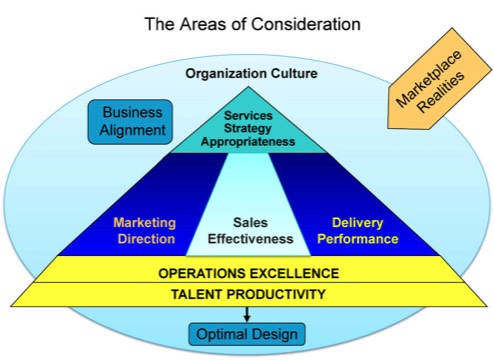 Contact Alex at 239-671-0740.