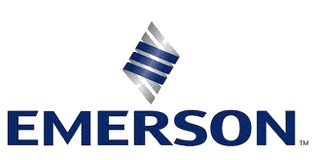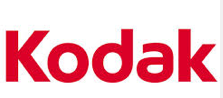 "Alexander Consulting is definitely a thought leader in professional services. Not only do they have a great base of knowledge, they are excellent communicators."
— Patrik Melander, Director, Network Consulting, Ericsson Latin America
"We had our key managers from Asia, Europe, and the U.S. attend the Service and Solutions workshop led by Alexander Consulting. This cross-section of professionals tends to make for a difficult session, but AC kept things lively and succinct. Most important, they were able to quickly adapt to the particular idiosyncrasies and business opportunities of each geographic region. The bottom line is that we got off to a fast start all over the world and we see double-digit growth in sales and profits in this area continuing. The real story here is that these seasoned veterans know that pride of ownership is always the key to success. AC knew a one-size-fits-all approach could not possibly work, so they adapted smoothly to the local needs and priorities while maintaining the discipline of the grand strategy. Our people responded well, we got their commitment, and now we are getting the results."
— A.E. Pajk, President, Branson Ultrasonics
"The Core Consulting Skills workshop provided me with valuable insights into the world of consulting. I enjoyed your presentation of the concepts and practical examples from your rich consulting experience. You are a great instructor! I liked your combination of reasonably rapid-paced teaching and quick hands-on exercises. It helped in maintaining a high level of interest throughout the workshop. All in all, a great experience and a worthwhile workshop for me!"
— Pinakin Jaradi, Core Consulting Skills Workshop, Advisor, Business IT Interface Consultancy, Shell USA
"Alexander was tasked with organizing a professional service sales training for participants from 19 countries with a diverging knowledgebase. The results were fantastic. Alexander Consulting was the ideal partner for this specific S&T service sales training. We will definitely engage Alexander in the future."
— Karl Promberger, Business Unit Manager, Managed Services S&T Group
"Alexander Consulting's insights into the challenges that organizations face as they move from a product-centric to a services-centric organization is thought-provoking and extremely helpful. My company found their assessment tools very helpful and we will use them as we develop our services strategy."
— Donald G. Klenner, Vice President, Services Delivery, Fujitsu Technology Solutions, Inc.
"Alexander Consulting was instrumental in helping us establish quick wins through their strategy assessment process and consulting that they did for our company."
— Carol Vega, Senior Vice President, Professional Services, Sage Software
"As a result of the services training conducted by Alexander Consulting, CDI was able to close several professional services consulting engagements worth over $10 million dollars in two months!"
— LeRoy Ruggerio, Vice President, Technology and Professional Services, Computer Design and Integration
"Very, very good, and topical for our needs. Highly appropriate for a services company with technical experts and consultants."
— Michael Polelle, Senior Director, QAD, North American Services
"Outstanding! Our CompTIA members gave terrific feedback after your 'How to Become a Trusted Advisor' presentation."
— Richard Rysiewicz, Vice President Services, CompTIA
"It's nice to know that you are making a difference in the world, and you have certainly made a difference in the lives of 40 services staff who rely on SPL for a living!"
— Stephen Cox, CEO, Microtek Group
"I've been in customer service and IT for close to 40 years, and leveraging your knowledge to build a successful consulting practice was new and exciting. The old dog is learning new tricks."
— Jim Barry, Chief Consulting Officer, 360 Consulting Group, Inc.
"Gave us a big picture view as to where we should head with services for our company."
— Dan Fee, Vice President of Professional Services, Nalco
"A solid overview as to how to maximize the selling of services through innovative approaches and tools."
— Chris Taylor, Vice President of Professional Services, Evolving Solutions, Inc.
"Great class! I will use all of the tools and skills I learned!"
— Gregory Woolf, Senior Consultant, Shell Oil
"Very instructional, interactive, and fun! Enjoyed learning from such an experienced professional."
— Patti Autry, Director, SITI Consulting, Shell Oil
"The Selling Professional Services and Solutions Training was very dynamic, very well implemented, clear, and interesting. I give it a 10!"
— Florence Suzanne, Regional Sales Director, EDS/Global Field Services
"Having people from all of our EMEA offices in the services sales training was a great way of helping salespeople network and learn with the interactive exercises. The presenters were very knowledgeable and they had a very common sense approach that was easy to follow."
— D. Crone, Regional Account's Director, EDS/Global Field Services
"The workshop was definitely a worthwhile experience. It has renewed my focus and I valued the opportunity to learn and share experiences with others working in the same field"
— Janine Buis, Business Operations Manager, Professional Services, Enterprise Solutions, Nokia
"Excellent! Kept me engaged and showed me different perspectives. Highly recommended!"
— Kash Maniar, Managing Principal, Lucent Technologies Professional Services
"The program is a MUST for all service marketing and sales professionals."
— John Sellman, Global Services Marketing, Emerson Process Management Power & Water Solutions
"Better than good! I will recommend it to my company and peers."
— Bill Allen, Director U.S., Fujitsu
"The overall program is GREAT! You got me thinking about service strategy questions that need addressing back in my company. Kudos to the presenter!"
— Alex Karafilidis, Director of Services, Water Analysis Instruments, Thermo Electron Corporation
"Excellent! The best was on value assessments and how to really sell professional services."
— Fernando Amendola, Technology and Services Director, Harmonic
"Impressed as always with the quality of your courses."
— Gary Stowe, Director Services, GE Healthcare
"I find Alexander Consulting to be innovative in their approach and very results-oriented. They deliver the value they promise and work with you to find real solutions, not just identify old problems."
— Tom Schlick, Vice President, World Service Group, DataCard Corporation
"We have worked with Alexander Consulting on several operations over the last 10 years. They are top professionals who combine business expertise with participative training know-how that guides an organization to valuable results and improvements."
— Robert M. Yopko, Former Vice President, Emerson Global Services, Emerson Electric Company
"Alexander Consulting's experience and professional approach to growing service businesses provides an additional asset to your executive management team. They are strong communicators and will help you get the buy-in and commitment to move your projects or growth ideas forward."
— Gary Ross, President, Cott Systems